In 2019 we donated. That's Dear Mercury Phoenix Trust. I'm glad to be able to donate the donations from the audience collected at our concert. I love the queen.
Thank you.
Last year I was very busy with the big hit of the movie. And it was thanks to the support of the fans and the efforts of the staff that we were able to successfully complete all the live performances without any accidents. And we have sent you and GUEEN donations of £ 2343.6 to MPT. Thank you very much.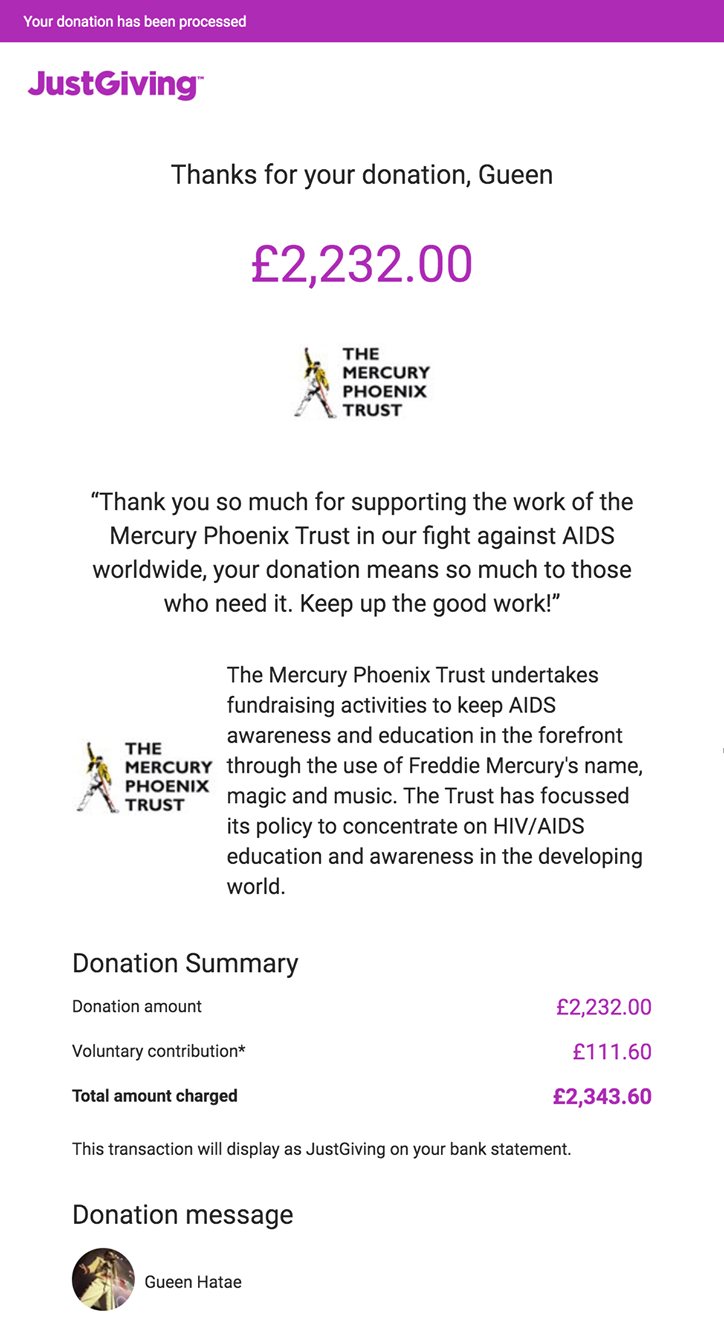 Let's all get excited with QUEEN this year too! Hey hey hey.

▲