Ready to Rock, Ready to Roll: Tokyo-Fukuoka GUEEN Spectacular
GUEEN, the largest tribute band in Japan with a 33-year history of paying tribute to Queen! Following the tremendous success of the movie "Bohemian Rhapsody," their 1000-seat venue in Tokyo was packed to capacity. However, their activities have been limited in recent years due to the COVID-19 pandemic.
This spring, they held a live concert at Shinjuku ReNY, where the audience was allowed to sing along for the first time in three years, called "Minna de Utaou GUEEN Tsu." The concert quickly sold out, leading to numerous complaints from fans. As a result, GUEEN announced an additional Tokyo-Fukuoka tour to meet the demands of QUEEN freaks and provide a "ride, sing, and laugh" live experience.
The setlist for the spring concert "Minna de Utaou GUEEN Tsu" will be different, aiming for an energetic and enjoyable live performance within two hours. Please note that the Tokyo venue will be standing-room-only due to venue constraints. Thank you for your understanding.
Tokyo: Summer Ready to Rock TOKYO
Venue
SPACE ODD (Daikanyama)
Date
August 1, 2023 (Tuesday)
Time
Doors Open
18:15
Show Starts
19:00
Ticket Price
Standing
¥4,500
(including tax, drink fee separate)
Drink Fee
¥600
Seat Type
Standing only, available on eplus
Release Date
From July 1, 2023 (Saturday) 12:00, web fan club pre-sale – Until July 9 (Sunday) 23:59. General ticket sales for remaining seats will start from 10:00 on July 15.
Contact
Daikanyama SPACE ODD, Hirakawa Building 1F, Sarugakucho 2-11, Shibuya-ku, Tokyo 150-0033
TEL: 03-6452-5671
Fukuoka: Summer Ready to Rock FUKUOKA
Venue
ROOMS (Daimyo O-NO Building 3F, 2-1-50 Daimyo, Chuo-ku, Fukuoka City, Fukuoka 810-0041)
Date
August 26, 2023 (Saturday)
Time
Doors Open
16:15
Show Starts
17:00
Ticket Price
Front Seat
¥5,000
Rear Standing
¥4,000
(including tax, drink fee separate)
Drink Fee
¥600
Seat Type
■Chair Seat = ¥5,000 (drink fee separate), available on eplus
■Standing = ¥4,000 (drink fee separate), available on eplus
General Sale Date
From July 15 (Saturday) 10:00 onwards
Fan Club Pre-sale
From July 1 (Saturday) 12:00 until July 9 (Sunday) 23:59. Remaining seats and standing tickets will be available for general sale.
Collaboration
Switch Co., Ltd. / Sound Office
Sponsor
Accohoraya International Corporation / On Nine Sound Produce Co., Ltd. / Oto Shiraingatta / Koumi / Kei Cam Rent-a-Car
Contact
LAND Fukuoka 092-710-6167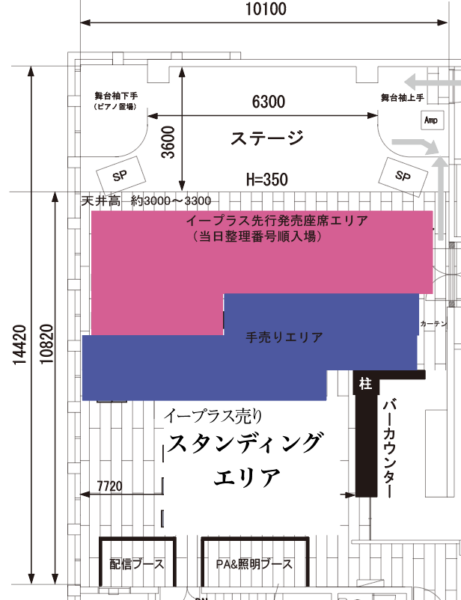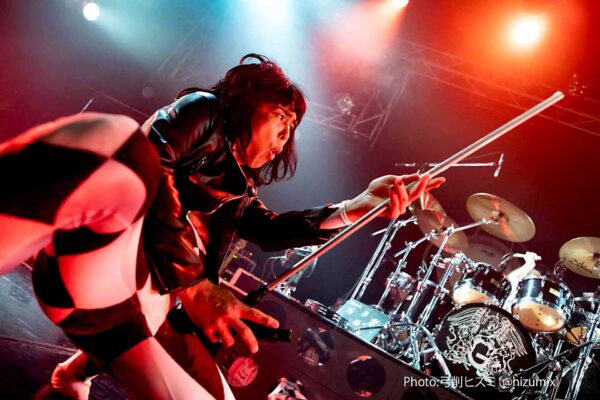 Please note that the translation